NEWS AND UPDATES
Check below for a list of exciting and new happenings in Audrey's world.
---
It has been way to long since I have put any news on my website. So sorry, but really besides loving what I do each and every day, which is playing with clay, there is only a bit of some news on the horizon.
CDC magazine will be featuring some of my dolls in upcoming issues and also I heard from Doll Reader magazine that they will be doing the same. So keep you eye out for new pictures to come your way in both of these wonderful doll magazines. And I thank them both for all their support in the one of a kind doll world.
Cooler weather has come to Michigan. Burrrrr...........
The holiday season is approaching quickly. So of course the clay is talking Santa and I am listening! I love this jolly old soul. The twinkle in Santa's eyes will always warm my spirit. Check back for new one of a kind holiday pieces that will be available soon.
---
I was honored to have one of my dolls, Abigail, selected to be a nominee for the 2007 dolls awards of excellence through Doll Reader magazine.
Abigail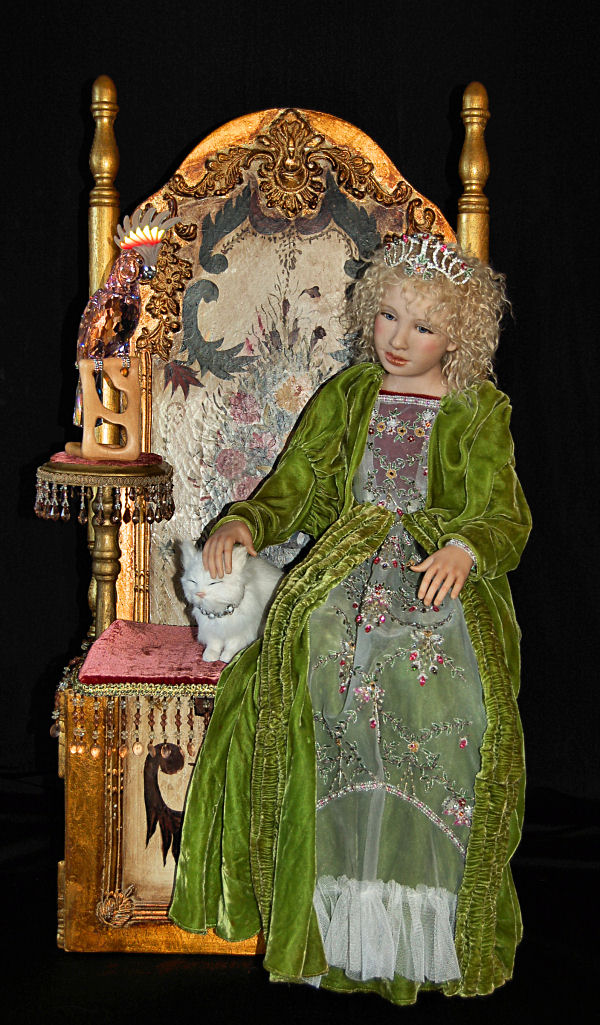 ---

Aug. 2007 issue of Doll Reader Magazine
a feature article about my creations. Thank you DOLL READER magazine for this incredible honor.
---

Thank you so much Doll Magazine for featuring my "Cherished moments piece. Of mother with her two children featured to the left. This was such a wonderful tribute to mothers and their children and such a thrill to have my piece grace the cover.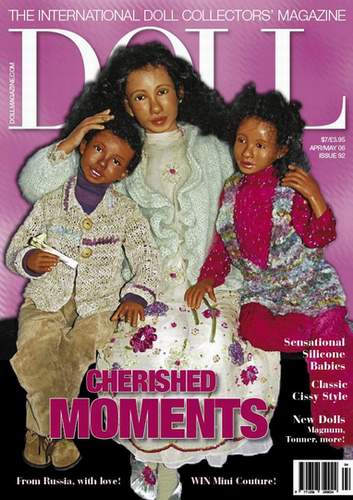 ---

What a wonderful tribute to my Mom, I thank you International Doll Magazine for all the support you give to me and so many other artists. This OOAK piece was created in honor of my Mom. The picture the bride is holding is an actual picture of me as a little girl.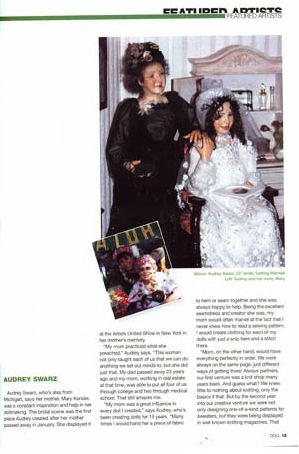 I am so thrilled to have had one of my dolls nominated for a Dolls Award of Excellence. Esther and Ruby were featured in the August 2005 issue of Dolls Magazine in the category of " One of a kind dolls 1,000-2,500 price range." Thank you!

Now available, exclusive one of a kind sculptured handbags. Follow this link to the AU-DI bag home page. AU-DI handbags .

I am delighted to let my collectors know that my Santas and elves were featured in the 2001 book, "Santa Claus Collection", by Better Homes and Gardens .