Studio 109
109 Battle Alley
Holly, MI 48442
1-248-328-8011
New website for Studio 109 will be available soon. Please check back.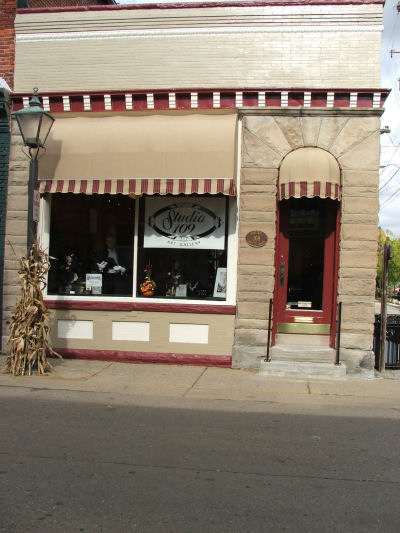 Come to historic downtown Holly Michigan and visit the newly opened Studio 109.
Stop by and visit or give us a call 248-328-8011
This wonderful studio is owned and operated by sculptress
Audrey Kander Swarz.
Within the walls of Studio 109 you will feast your eyes on incredible one of kind creations from artists near and far. You also will be able to sign up for a sculpting class and learn how to create one of a kind pieces from polymer clay.
During the holidays, Thanksgiving through Christmas weekends Holly offers it's visitors the memories of days gone by with hosting a Dickens festival. This wonderful display will make you feel as though you were living back in time. The smells of wonderful treats and the actors of the local theatre make the holidays that much more special.
Come to
Studio 109
and make sure to sign up for a class or two.
There are NO limits to the imagination.
Happiest of holidays!
Audrey Swarz Originals - sculpted one-of-a-kind dolls